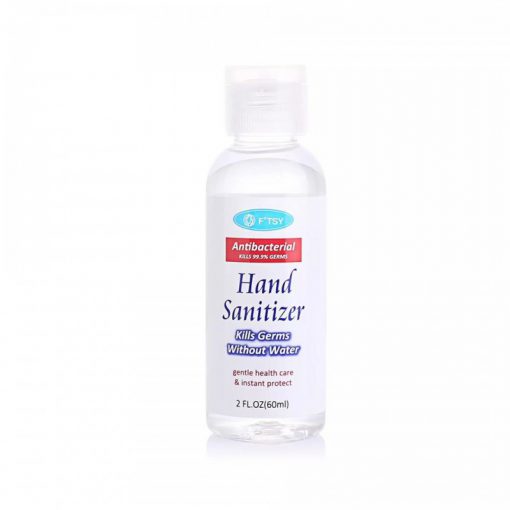 Antibacterial Wash-Free Hand Sanitizer Gel (60 ml)
Buy More - Save More!!
Add 2 - Get a 2% discount!
Add 3 - Get a 4% discount!
Add 5 - Get a 5% discount!
Description
Product Features
– Active ingredients Ethanol 75%±50%(v/v). it is used to coagulate bacteria, viral proteins, and RNA, making it inactivated and achieving sterilization and antiviral effects.
– Widely application: Triclasan has a wide range of killing and inhibiting effects on infections or pathogenic Gram-positive bacteria, Eubacteria, yeast, and viruses etc, widely used as active ingredients in cosmetics, detergents, medical disinfection, and healthcare products, non-irritation to the skin.
-This product can absorb the protein and water in bacteria and dehydrate and solidify them, thereby sterilizing and disinfecting. The product contains Moisturizing ingredients, it cleanses and moisturizes your hands.
– Effective sterilization: Kills 99.9% of germs without water, effective sterilization remove odor, sterilization rate up to 99.9%. With this no-rinse hand sanitizer, you don't need to wash your hands at all, and you can use it on the go! this hand sanitizer is the perfect solution for hand hygiene at home, the office, medical facilities or while you travel
How to use
Hygiene hand disinfection: Take 3ml of this product to the palm of your hand, rub your hands together so that the product evenly coast each part for 1min. Disinfection of surgical hands: After washing hands, take 5-10ml of this product and evenly apply the glue to the hands, forearms, and lower arm of the upper arm for 3-5 min.
Wash-free: With this no-rinse hand sanitizer, you don't need to wash your hands at all, it is a disposable gel and quick-drying within 10 seconds and you can use it on the go! Better yet, it won't leave a sticky or tacky residue like other hand sanitizers.
Specifications
Quantity: 1 Pc
Active ingredient: Ethanol:75%±50%(v/v
Size: 60 ml
Related products